Bee Haven Vintage-Look Metal Pitcher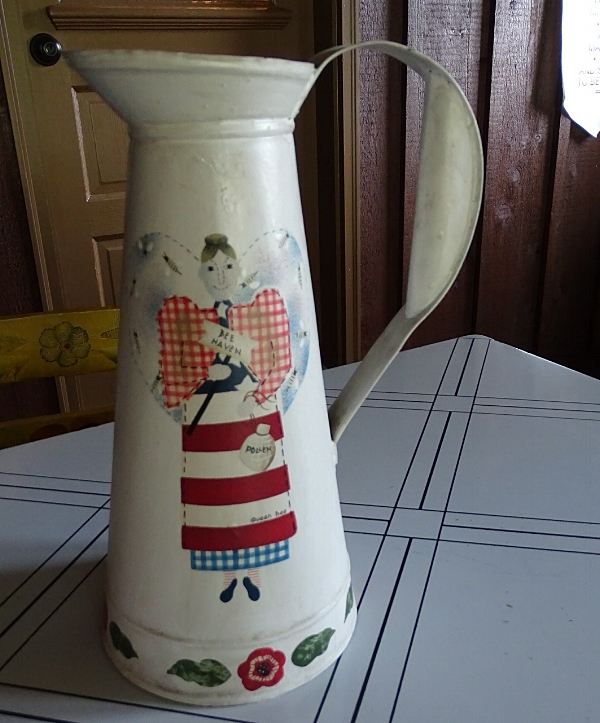 Bee Haven Vintage-Look Metal Pitcher
Large French Country style pitcher/vase. Painted off white and simply decorated with the Bee Haven message and other folk art embellishments. Very nice size for large branches - real or faux - or a roadside bouquet of wildflowers. This is a spot clean decor item, not dishwasher or food safe.
This is a reproduction item that would look right at home with your vintage decorations.
Dimensions:
12 3/4" x 8" wide (at the handle).
6 1/4" diameter at the base, 4 3/4" diameter at the top