20 Mercury Glass Ornaments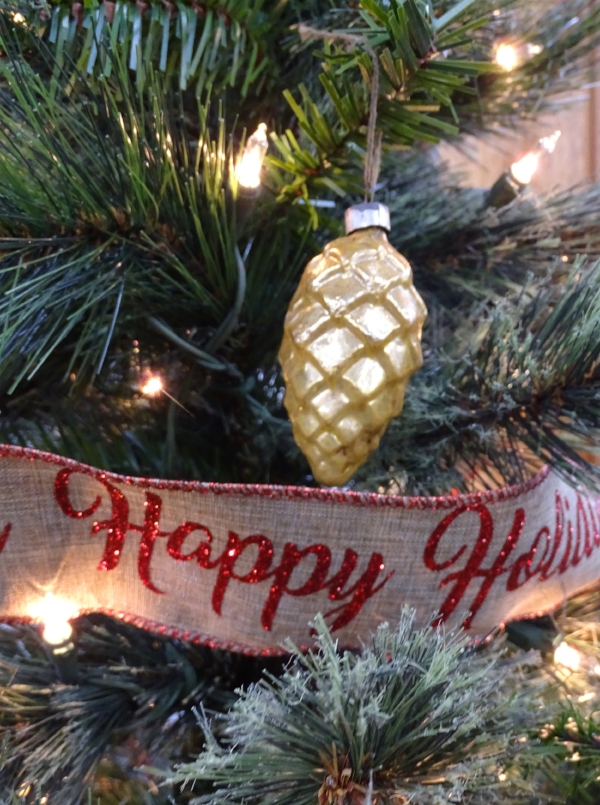 20 Mercury Glass Ornaments
This is an amazing collection of 20 mercury glass vintage ornaments in shades of red, blue, gold and green.
There are 14 pine cones in shades of green, gold and red. The original box and wrapping papers for the pine cone ornaments is included, although there is no label.
There are 6 other ornaments that compliment the pine cones beautifully. There is a church, two houses, two multi color designed ornaments and one red and silver fruit basket.
All of these items have appropriate antique wear with some fading of the colors. They are all presented with the original small metal caps with hanging loops that are in various stages of wear. Some even have vintage hanging ropes or metal hooks, although not all of them come with these items. I was able to hang all of these ornaments on our tree without any issues. They are darling!

Dimensions:
They range in size from 2 1/2" - 3" long and 1 1/2" - 2" wide.