Set of 5 Mid-Century Reindeer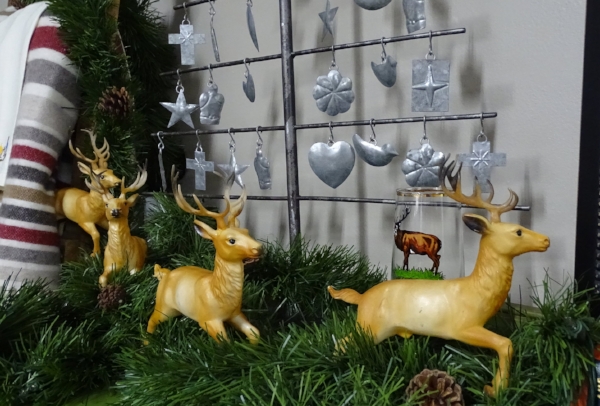 Set of 5 Mid-Century Reindeer
This set of 5 vintage reindeer is so charming and will be the perfect addition to your holiday decor! It's really hard to find a set with this many in tact, so snatch it up while you can!
These clean hollow celluloid reindeer are in excellent condition and stand on their own yet they look like they are in motion. I love to display them with greenery on the mantel as it shows off their colors so well. No breaks or cracks, the antlers are intact, and they have the original paint. It does appear that some of the antlers have been re-glued at some point in the past but this does not detract from their presentation at all.
There are no markings on any of the reindeer; my guess is 1940s or 50s due to quality of the materials and presentation.
Dimensions:
Each deer is 7 1/2" wide from tail to nose and 7 1/2" tall to the top antler
2" across in width