Set of Four Red Christmas Buffet Plates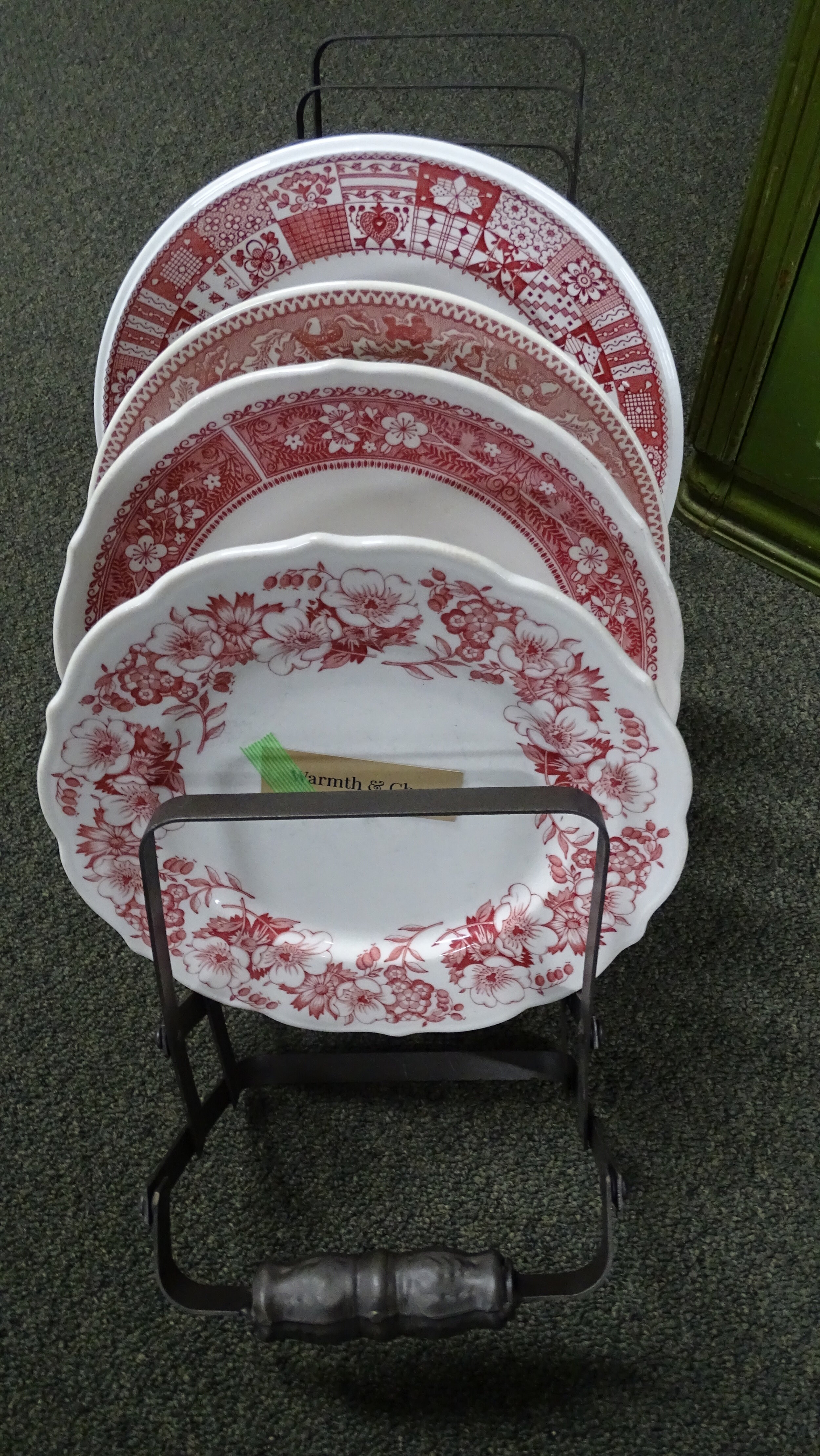 Set of Four Red Christmas Buffet Plates
These four red patterned restaurant ware china plates, some of which are red transferware, are calling out to be on your Christmas Buffet! Clearly not matching - but perfect together!
#1 - Syracuse China restaurant ware plate in the popular Strawberry Hill pattern, from the 1970's. Scalloped edges add charm.
#2 - Syracuse China restaurant ware plate in the Red Flower pattern, looks like apple blossoms, from the 1940's. Rim is nicely shaped.
#3 - Royal Ironstone plate with an country scene of a house on a pond with and oak leaf and acorn border from the Memory Lane Collection labeled on the back "Memory Lane, 1965, Royal Ironstone Underglaze, Made in USA". From the mid-1960's.
#4 - Johnstone Brothers Ironstone plate in the Patchwork Farm pattern from the 1940's, labeled on the back "Patchwork Farm Johnson Brothers Stoke on Trent England Acid Resistant Dishwasher Safe Ironstone".
They are all chip and crack free. #2 has quite a bit of crazing (looks like gray lines) on the center of the plate. #1 has less crazing and utensil marks, #3 and #4 are quite free of marks.
Dimensions:
9 3/4" in diameter
Dish #4 is 10 1/2" in diameter
1" tall
Sold as a set of four.