"The Green Slope" Oil Painting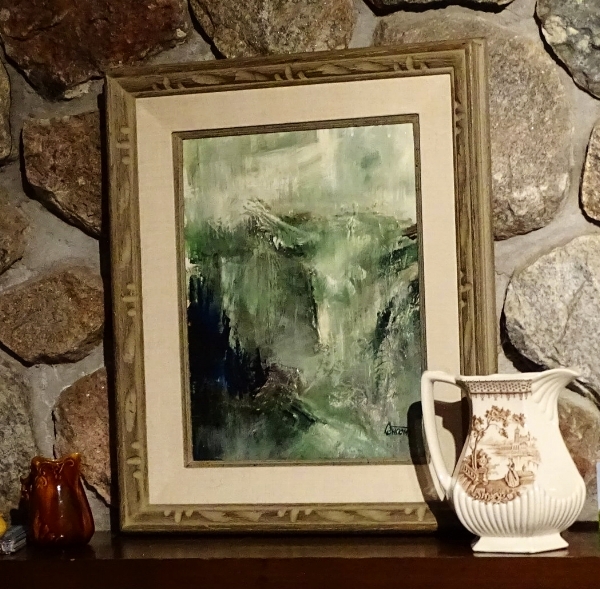 "The Green Slope" Oil Painting
A very fine oil on board portrait of "The Green Slope" as entitled by the artist. It is signed in the lower left corner by artist - I am not certain if the name is C Chooki or Chocki. This image will really appeal to those who have skied in the mountains as it depicts the first snow of the season dusting it's way across the green slope. The oil is applied in textures and gives a sense of movement and depth to the painting. I''m not sure my photos due it justice!
The painted surface is in excellent condition. It is loosely set into the frame, which is of premium quality with a linen surround and decorative border. It would be simple to change out the frame if so desired.
This is a great small mountain portrait to add to any collection and/or to accent any cabin or cottage space.
Dimensions:
Painting on Board - 12" x 16"
Painting in Frame - 19" X 23 1/2" x 2"